Tripawds is a user-supported community. Thank you for your support!
Stitches out on Wednesday, whew I never thought he'd heal after that seroma battle.
We had company yesterday and I think he really overdid it. It was great to see him happy, bouncing, wagging his stubby. Friends couldn't believe it, they'd heard he had cancer/amputation and he blew away their expectations. 🙂 I am posting videos over on Hopping Around Forum on occasion, so check over there. Today he's resting and sleeping all day, but understandably.
Raven's favorite place was in the bed. It's an antique bed that was my Grandma's, so it is very tall. He can't get up onto it now without help after his amputation. So, he waits for a boost. I have to lift his 108#.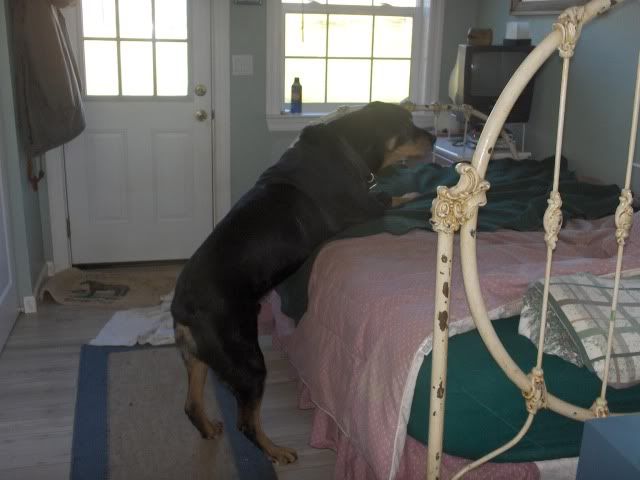 Yesterday I spent part of the day installing cedar bedding in the horse paddock. Raven LOVED it.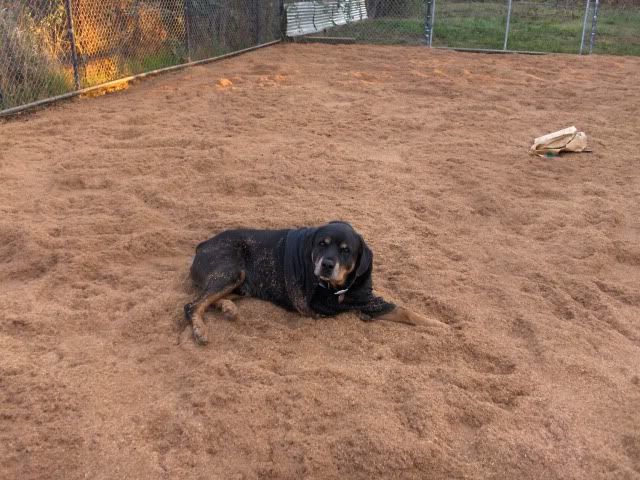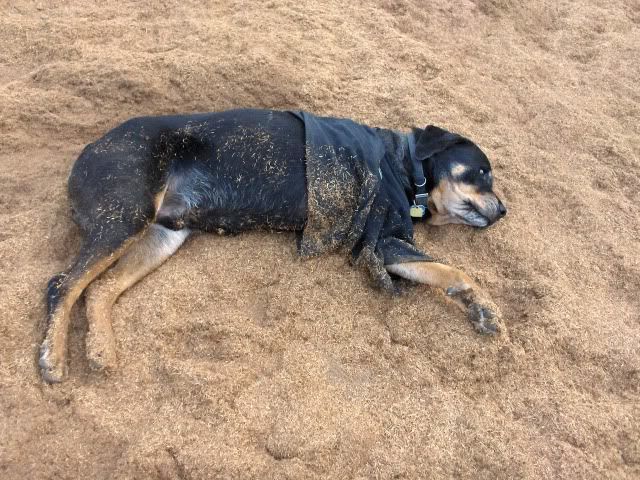 Another GOOD day with my boy. 🙂