Tripawds is a user-supported community. Thank you for your support!
His birthday is actually on Tuesday, Dec. 15, but there's no time like the present and since I work on Tuesday…
And, Old Broad Betty the bulldog was a rescue, she didn't have a birthday, although we think she's around 12 years old. So, now I've decided this is officially her 12th birthday, so she will get cake too!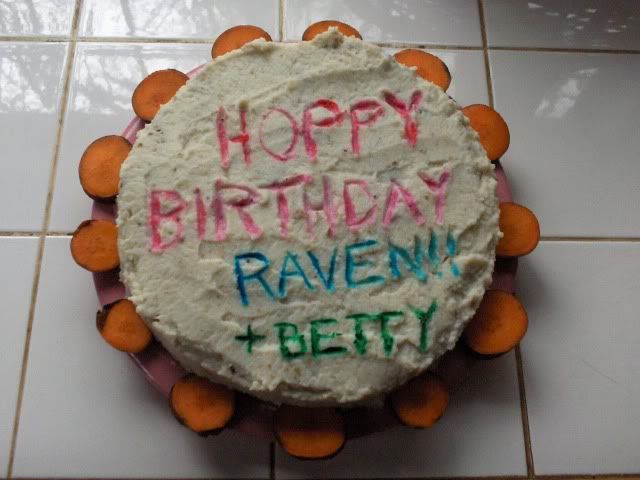 It's hamburger, oatmeal, rice, eggs, with a mashed potato frosting with yam slices. Made "with love".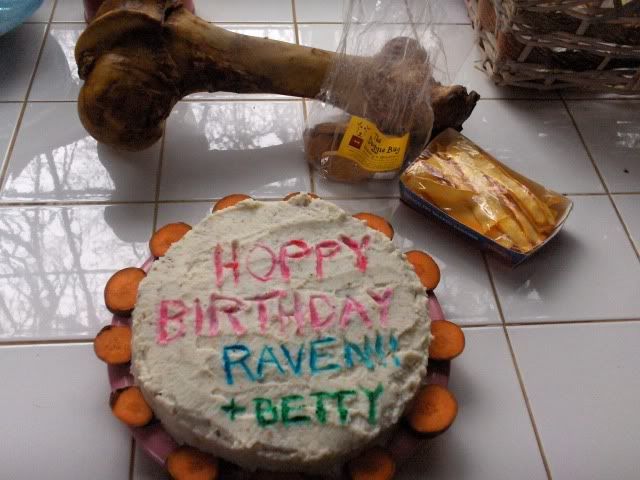 And of course, honorary Rottweiler buddy Cowboy, is waiting to share too.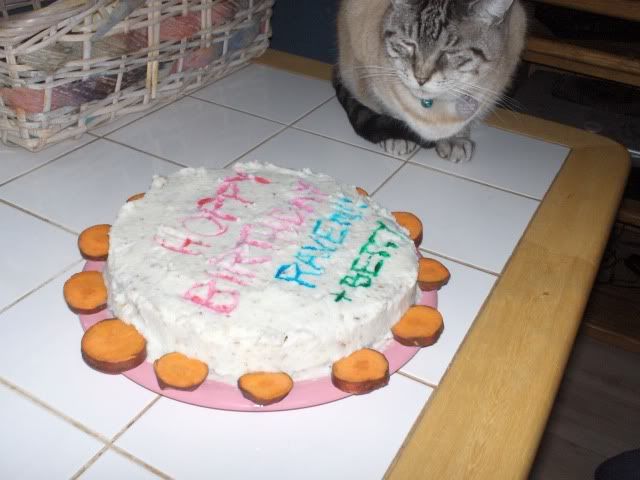 And since this is His Special Day, we are breaking all the rules. Letting him eat a bit off the table, because if I put it on the floor, he'd swallow the entire thing in two gulps. Even with permission, he's such a good boy, he knows he shouldn't steal off the table.
Here's video of the cake cutting and a Very Happy Raven, and getting his "mammoth bone" from neighbor Raenel.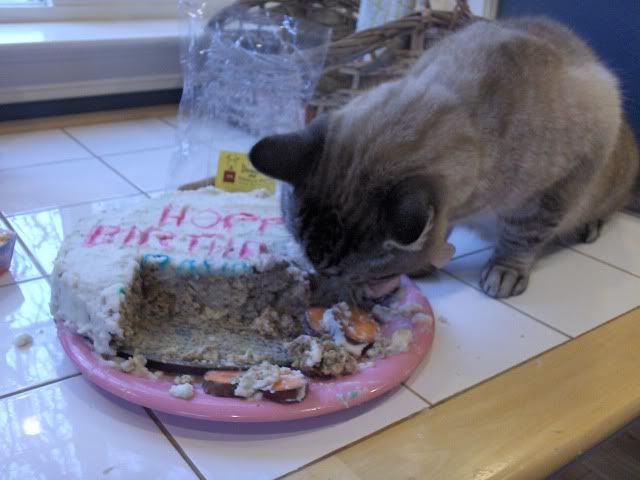 Here's a video of him getting "Auntie" Laura's gift of rawhide strip french fries snacks, sharing cake with his cat friend, and don't blink at the end but when we give him an actual slice of cake, he swallows it whole in one gulp.

Finally, here is video of Betty and Raven getting slices on plates. Gone, it two seconds flat! This is why I was letting him lick the cake on the table, he enjoys it a bit longer… Regardless, he is a Very Happy Boy!

HAPPY BIRTHDAY TO MY SPECIAL BOY and of course his roomate Betty!!!